The most popular web series Dark has recently come to an end. Initially the show was compared to Stranger Things because of the similarity in the concept. But as the story progressed, it has taken the world by storm. The unexpected twists, time travel and shocking revelation has turned this show into a masterpiece. With each episode it has kept their viewers on the edge of their seats.
Dark is a German thriller web series by Jantje Friese and Baran bo Odar. It is set in Germany in the fictional town named Winden. As children start vanishing from the town, it brings forth the dark past and the complicated relationship of the 4 families. The show gets interesting as they proceed to find the cause of the children's disappearance and unveil some unexpected secrets.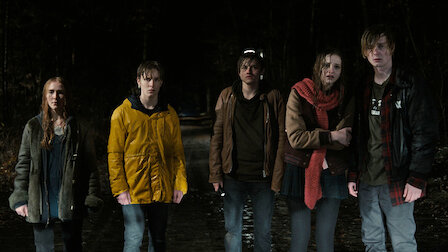 The fans were thrilled with each season and not even an episode has disappointed us. With the end of season 3, everyone has been expecting another season of Dark. Keep reading to know more.
Release Date of Season 4:
At the beginning of season 2, it was announced that the series would end with season 3. They don't plan on continuing the series. But no official announcement has been made to confirm the news. But the chances for another season is very bleak.
Possible Plot of Dark Season 4:
If there's a chance for the fourth season, the story might continue from the final episode of season 3. With the shows unpredictable storyline its difficult to come to any conclusions. The new season might explore more on the relation of Elisabeth and Charlotte. So far, we know that Elisabeth is both mother and daughter of Charlotte.
Stay tuned for more updates. Until then watch all the seasons of Dark on Netflix.